The beginning of a beautiful relationship.
We've just begun to understand the true potential of the Walden guitar brand. Tobias Music has become very close friends with owner, Jonathan Lee, in a very short time. We carry Walden guitars in our shop and look forward to having you drop in, play one, and hear the quality for yourself.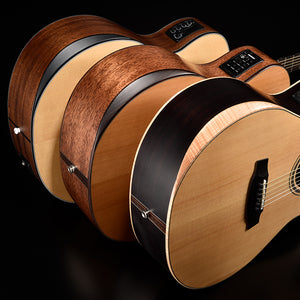 Walden's Ergonomic Armrest
The ergonomic armrest, originally created by Maestro Luthier Grit Laskin in the late 1990's, significantly increases playing comfort by reducing shoulder stress and forearm discomfort. Available in NATURA 500 and the SUPRANATURA line.