Tobias Music Shipping & Return Policies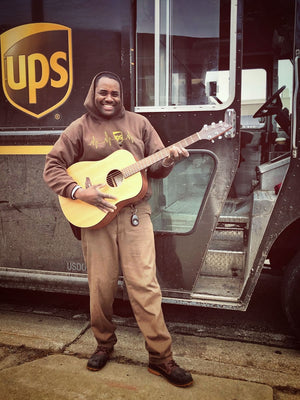 SHIPPING
Free shipping on all new guitars and purchases above $399.
Most used guitars will have some shipping fees.
Most of our used guitars are consignment sales. Basically, we are helping our longtime customers move some gear (so they can buy more gear). We can't pay shipping charges on their instruments. We estimate shipping fees (on the low end of the scale) and add it to our listings. On used instruments, we are pretty much splitting shipping with the buyer.
RETURNS
We feel our 7 day return policy makes sense. We want to stay away from a 30 day return policy like the big stores. We just can't loan our guitars out. We are very protective of our inventory. Buying online can be difficult at times. You don't have a chance to test drive or inspect the guitar until it arrives at your door.
We promise that your guitar will arrive to you as we have described and you promise to let us know in a day or two if you approve.
Oh, by the way...
Guitars and amps need to be returned in the original packaging and they need to come back in "like new" condition. Buyer will have to cover shipping cost. We reserve the right to adjust your refund to cover shipping costs and adjust the refund if your return has any issues upon return to us. If the guitar or amp arrives to you as we have described it and you would still like to return it, we will send you a return label. The cost of shipping both ways will be deducted from your refund. We get discounted rates from our carriers, so it's not that bad.
We also take any and all purchases / returns on a case-by-case basis. We're nice folks, we want happy customers. We are just a phone call away.