Guitar Lessons Program
"Best Staff in the 'Burbs"
Tobias Music offers an awesome teaching staff for guitar lessons, bass, mandolin, banjo and drum lessons also. The teachers are part of the family. We offer the best staff in the Chicago area and have so since 1978, back when we had 1 studio in the back room. We literally have taught tens-of-thousands of lessons to thousands of students in the western suburbs. Our studios are located in the building next door. We also offer Garage Band U for when you are ready to start up the band. We provide guitar lessons to almost 200 students per week.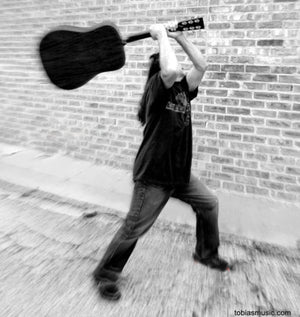 WAIT ! !
We can help! We understand how challenging it can be when first learning to play – soooo... we look to our network of teaching professionals to get you moving in the right direction. See a list of them below!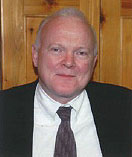 Rob Curtis
Guitar Instructor
Rob is a thirty year veteran of music performance and teaching and has toured extensively throughout the United States, Canada, and the Caribbean. He has an Associate Arts Degree, a  Bachelors in Music from Sierra Nevada College, and a Masters Degree in Classical Guitar Performance from Roosevelt University in Chicago. Rob served as staff guitarist at the Sahara Club in Lake Tahoe backing the Pointer Sisters, Smokey Robinson, and Rich Little. For the  past 20 years Rob has led his society band, The Rob Curtis Orchestra. Rob has performed with The Chicago, Elgin, and Rockford Symphony's. Check out Rob's orchestra at: www.robcurtisband.com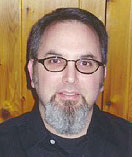 Tom Sanchez
Guitar Instructor
A highly sought after instructor, Tom has been teach­ ing music since the age of 18. He has been with us at Tobias Music since 1998 (outside of a few extended vacations on the west coast). A graduate of Berklee College of Music, Tom has performed on count­ less TV & Radio commercials and many CD's. He has toured extensive­ ly throughout the US, Canada and Mexico as well as performing festi­ vals and club dates in Japan, Europe and Turkey. Highlights of his tour­ ing career include openings for rock icon Sting, blues royalty B.B. King, jazz legend George Benson, and many more. Having a Grammy Nomination for his work with the Chicago based acid-jazz pioneers Liquid Soul, Tom continues to teach, perform and record in the Chicagoland area.
Mark Wydra
Guitar Instructor
Mark has been teaching guitar and bass at TOBIAS MUSIC for almost twenty years and has played professionally since 1973. He plays and teaches all styles (classic rock, jazz, blues, country) with a heavy emphasis on Chicago blues/jazz. Mark has played with many of Chicago's top blues talents like Eddy Clearwater, Bob Riedy Blues Band, Sam Lay, and Cary Bell. He has worked in shows with Chuck Berry, Jr. Wells, Bo Diddley, Stevie Ray Vaughn, and is currently freelancing with various blues bands in the Chicagoland area.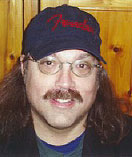 Greg Baroni
Bass Instructor
Greg relocated to the Chicago area in 1992. He is a native of South Florida, coming from a large family of musicians and music educators where he received his musical training. Taking up the electric bass at 11, Greg began playing professionally at 1 7, and has continued full-time since. He plays and teaches electric/upright bass as well as guitar. He is currently playing with a wide variety of musi­ cians on both guitar and bass as well as teaching at TOBIAS MUSIC.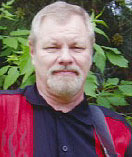 Bruce Altice
Guitar Instructor
A revered Chicagoland area teacher, Bruce is the co­ founder of the Blues School at the Old Town School of Folk Music. Along with holding a Bachelor's from Berklee College of Music, Boston, Bruce studied at Columbia College in Chicago and then at The Conservatory of Music. He currently plays with his renowned band, The Chicago Rhythm Review at such landmarks as Navy Pier, Sears Tower, The United Center, The Civic Opera House, Chicago Cultural Center and The Park West. He has also played at the Green Dolphin Room, Buddy Guy's Legends and The House of Blues, as well as the Taste of Chicago, Blues Fest, Chicago Jazz Festival, Taste of Lincoln Avenue and Naperville's Last Fling. As a guitarist, Bruce is well versed in all styles of popular music, including classical. Welcome to T.M!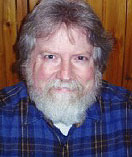 Lee Murdock
Guitar Instructor
Lee is world renowned as a folk artist specializing in the folk music of the Great Lakes. For over thirty years he has delighted audiences, performing on the six and twelve string guitar, and has developed a very distinctive finger-picking style. With seventeen albums to his credit, he has been teaching here at TOBIAS MUSIC for twenty­ three years. From Bach to Blues, Ragtime to Celtic Aires, and everything in between, his is a time tested method to advance technique, dexteri­ ty, repertoire, and most importantly, the joy of the acoustic guitar.
Rob McDougle
Guitar Instructor
Rob is a welcome addition to our staff at TOBIAS MUSIC. He is a graduate of the College of DuPage with a major in Liberal Arts. Rob studied guitar with notable instructors such as Christopher Laughlin, Jack Cecchini, and Carlos Bendfeldt. He has per­ formed with the College of DuPage jazz band, and has had perform­ ances with recording artists such as David Wills and jazz violinist John Frigo. Rob is the director of "Rock Camp U.S.A." at Elmhurst College. Rob's many years as a professional musician and his wonderful back­ ground makes him an ideal fit in the staff at TOBIAS MUSIC!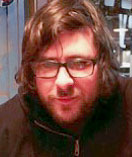 Charlie Thornton
Drum Instructor Extraordinaire
Tobias Music now has a drum instructor! There was a demand and Charlie was an excellent fit! Charlie Thornton began his life of music at 11 years old. He studied under Dan Crandall for 12 years mastering a very versatile style of drumming. In 2007 and 2008 he won first place in the Geneva drum competition. Charlie has toured the country extensively playing with multiple bands starting at 1 6 years old and currently does so as well. His teaching career started 5 years ago and specializes in a wide variety of different styles including rock, jazz, funk, latin and many more!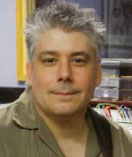 James DiGirolamo
Guitar Instructor
James has performed professionally for over 30 years with experience in upright and electric bass and guitar. He stud­ ied at DePaul University in their School of Jazz as well as with a number of noted musicians. James has done radio jingles, studio session work and orchestral performances at Chicago's Orchestra Hall and the Paducah Symphony Orchestra. He has played with an extensive num­ ber of groups including The Rhythm Rockets, Pinetop Perkins, The Tom Constanzo Trio, and the Delta Rhythm Kings. James has been nominat­ ed for a Handy Award for his work with Nick Moss and the Flip Flops who play regularly at Buddy Guy's Legends. James is the Director of the Garage Band U. Ensemble program and has endorsement agree­ ments with major musical manufacturers. http://www.garagebandu.com/