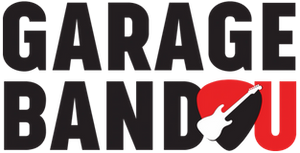 Prestigious Garage Band U at Tobias Music
An upscale approach to being "in the band", Director James DiGirolamo has taken hundreds of bands to the next level here in Chicago's Western Suburbs. For over 13 years, he has taught adults, teens and pre-teens to combine their talents and create sweet music for their band. Small classes, all levels. Grab your gear and bring your friends. It's time to rock in the band.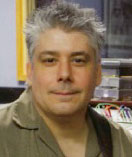 Musical Director
James Digirolamo has performed professionally for more than 30 years, with extensive experience in upright and electric bass and guitar. He studied at DePaul University's School of Jazz Music and privately with Larry Gray, who plays bass with Ramsey Lewis.
As a jobbing musician, he has done radio and television jingles, studio session work, a great deal of pit work and many orchestral performances, including Chicago's Orchestra Hall, the Chicago Children's Choir and several seasons with The Paducah Symphony Orchestra.
James' band experience includes swing with The Riff Rockets, The Rhythm Rockets and The Rockafellers; blues with the Convulsions, Phil Baron, Barrelhouse Chuck, Pinetop Perkins and The Willie Hayes Band; pop-rock with Burnt Toast, Selective Recall, JP and the Cats and The Jennifer Jennings Band; and jazz with countless groups including Bob Mintzer, The Tom Sorich Trio and The Tom Costanzo Trio. James has also played country, zydeco and rock-a-billy with bands such as The Big Guitars from Memphis, The Delta Rhythm Kings, Guy Lawerence and Chydeco Zydeco, Peaches and Will Crosby.
James was nominated for a WC Handy Award with Nick Moss and the Flip Tops, a touring blues band that plays regularly at Buddy Guy's Legends and The House of Blues. He has professional endorsement deals with Lakland, Gallien-Krueger, Bag End and Rotosound.