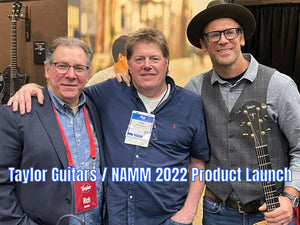 A Truly Lasting Partnership
Tobias Music is proud of its 35 year partnership with Taylor guitars. That's a long time. We've always said that it's more of a family relationship rather than a business relationship. With many great friends, vast knowledge of Taylor Guitars and their product line-up, and a solid inventory, we are a good choice for helping with your next Taylor purchase.

About Taylor Guitars
Headquartered in El Cajon, California, Taylor Guitars was founded in 1974 by Bob Taylor and Kurt Listug, and has grown into the leading global builder of premium acoustic guitars. Taylor employs over 900 people and currently produces hundreds of guitars per day in its state-of-the-art factory complexes in both El Cajon and in Tecate, Baja California, Mexico. The company maintains an active dealer network, with Taylor guitars sold through hundreds of retail locations in North America and with international distribution to 60 countries, including a distribution warehouse and factory service center in the Netherlands.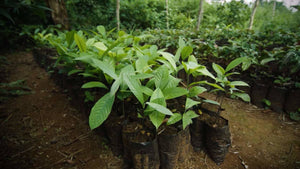 Taylor Guitars & Sustainability
Taylor Guitars is deeply committed to safeguarding the future of the natural resources we use. This has led us to pioneer several sustainability initiatives around the world. We don't just use ethically sourced wood; we also grow it and look for ways to support our community partners. 
PROJECT "Ebony"
Bob Taylor is funding groundbreaking ebony research and planting efforts in Cameroon.
PROJECT "Koa"
Taylor is actively involved in native forest restoration in Hawaii, including the planting of koa trees that will eventually be able to supply the entire musical instrument industry for generations to come. 
PROJECT "Urban Wood"
In Southern California, we're working with the leading commercial arborist in the state to develop a responsible sourcing model using urban trees in need of removal. The goal is to ease the demand for species in other parts of the world and bring more resources to fund urban regreening efforts. 
Newest Taylor Guitars in Stock